Hello and welcome to your monthly review
Did you know that we have just added a new 'Resource' tab to the our website? Yes, yes we are super excited to announce that we now have a resource tab accessible to you at no cost. The purpose of this added tab is to offer you some introductory tools to help you grow in your studies and relationship with God. Amen. LET'S DIG DEEP!
See below some of the tools offered to you. This tab will be updated accordingly as we continue to receive revelations from the leading of the Holy Spirit.
*If you have suggestions on books, apps, and other sources that are helpful and can be added to our resource libraray, please email us at gpastorministers@yahoo.com .
Celebrations…
Anddd, from our GWNMBC family we would like to say HAPPY BIRTHDAY 🎉🎊🎂🎁🎈to everyone celebrating a birthday in June!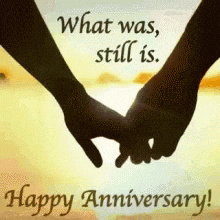 HAPPY ANNIVERSARY to every couple celebrating 🥳 in this month. God is so good and may God bless you with many more years to come. Amen ❤️
Lastly, to EVERY GRADUATE CLASS OF 2022, GWNMBC will like to say CONGRATULATIONS!!!
And a special shoutout to our very own, Ta'Lor Brown!🎉🎊 We want you to know that we love you, we are proud of you, and continue to keep God first! May God bless
Special Occasions
This past Sunday- June 5, 2022 at 7pm the ELYON Alliance hosted a banquet with over 4 of the alliance churches representing in the best dressed black and white attire. We thank everyone at God's Way Nehemiah who was able to come to and support our very own Bishop bring the work as well as our faithful role officers who served faithfiully in thsir capacity within The Texas State Chapter.
Special shoutouts to our awardees: Biship Scottie Fizer, Sis. Kimberly Fizer, and Sis. Tanisha Smith. Amen!